Phil will be performing some songs from his new Motown album, Going Back, in New York from June 22nd through the 25th. Tickets will go on sale April 24th on livenation.

For more information on how you can get tickets to see the showcase and to see a list of the tracks that will be featured on the album, visit this link here.

Press release is also available! Click here.

x-posted to
phil_daily
mood:

happy
This past Wednesday marked the one year anniversary of this community. It is amazing to see how far this group has come and even though there's only a few members, I want to thank all of you for joining!

I've started a new job that's kept me very busy and that's why my updates have been very sporadic. I do apologize and I will try to do those updates I keep promising to do as soon as possible. Thanks for being patient!

BIG news for April. There is a new Phil website that is under construction, but it is now online and there is a trailer for his new album also on that site. To check out the trailer, here's a link to the new website right here.
He's not done yet! This year is shaping up to be an awesome one.
Also, if you have the Encore Drama channel,
Buster
will be airing on Monday, April 12th at 6:20 p.m. eastern and pacific and again on April 16th at 11:50 a.m. eastern and pacific.
More details as they become available! Stay tuned!
mood:

excited
In The Studio with Redbeard.
It will be included in a future entry.
I've been really out of it and a bit down the last couple of days. Having a bad cold and being really busy with work made things a little more difficult for me to update as well. It'll take me awhile to get things caught up because last week was probably the busiest week so far this year and there was a TON of news, photos, and video from Genesis' induction into the Rock and Roll Hall of Fame last week. I'll try to spread my updates out over the next couple of days so I don't overwhelm people's friend lists with a gigantic news entry.
Tonight, I found two videos. One of them I found on CNN's website and another one I found on the Access Hollywood website. Both feature interviews from Genesis on their induction into the Rock Hall:
Access Hollywood
CNN
x-posted to
phil_daily
Sorry for my lack of updates. I know I need to post a link to part 2 of the Genesis interview that aired
mood:

busy
Hi all,

Quick reminder for those of you who have Fuse that the ceremony airs at 8:30 tonight. For photos and behind-the-scenes updates, visit their website.

Enjoy the show! Congratulations Genesis!
mood:

excited
If anyone missed the first part of a two-part Genesis interview on In The Studio with Redbeard which discusses their career from 1976 until 1982, it is now up on inthestudio.net. The second part will air on the radio this week and there's already a sneak preview of it on the website as well.

Billboard's The Daily Noise reports that Faith Hill, members of Maroon 5, and Chris Isaak will be among the performers in attendance at next Monday's Rock 'n Roll Hall of Fame induction ceremony. They will be paying tribute to this year's inductees. My thinking is that Maroon 5 might be the ones paying tribute to Genesis, but I'm not for certain yet. We'll see what happens next week.


That's all for now. I'll be posting a lot of entries in the the next two weeks, so it'll be getting pretty busy. Can't wait!

x-posted to
phil_daily
mood:

bouncy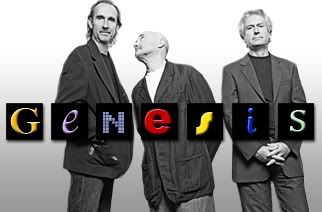 In celebration of Genesis' induction into the Rock 'n Roll Hall of Fame's class of 2010, WDRV in Chicago is doing their Thursday artist portrait on the band. Throughout today they will be playing a few songs by Genesis in addition to their regular lineup of music. At 11 p.m. tonight central time (midnight eastern) the station will play a full hour of their music.

To listen to the station in streaming audio, head on over to WDRV's website. When you get to the website, click on the tab on the far right-hand corner of the screen that says "listen" and you can listen live all day today. Enjoy!

Disclaimer: the above photo is not mine.

x-posted to
phil_daily
mood:

happy
We've finally made it -- we're getting closer to the Rock & Roll Hall of Fame induction ceremony.
Fuse is dedicating a lot of its programming this month in honor of the event by showing concerts and shows featuring this year's inductees.
For more information and for the schedule, go to Fuse's website:
http://fuse.tv/ontv/shows/rock-monster/
A day before the induction ceremony, Fuse will air
Genesis: Live At Wembley Stadium
at 9 p.m. March 14th, and again on March 15th at 12:30 a.m.
The induction ceremony airs live at 8:30 p.m. until 12:30 a.m. March 15th
.
This week and next week on the radio, "In The Studio with Redbeard" will be airing a two-part Genesis interview in honor of their induction into the Rock Hall.
I posted an entry a month ago which contains a list of stations that carry the show including the day and the times that it airs
. Sunday is the best day of the week to listen to the show since that is when most stations carry it (March 7th and March 14th for the first and second parts of the interview).
You can go to
inthestudio.net
where you'll find a sneak peak of the first part of the Genesis interview for this week's broadcast.
In Phil news, according to Billboard, it is being reported that his new Motown album should be out by the fall. More news on the album when I find it.
Phil is also slated to receive the Johnny Mercer Award from the Songwriter's Hall of Fame on June 17th.
That's all for now. Further updates coming soon. Keep checking back!
Hello everyone, and Happy March! Spring is on its way soon. Can't wait for that as I'm sure many of you are as ready for it as I am.
If you are a member on the official Genesis website, there is some sad news to report today from one of the moderators:

The Genesis website will be closing down shortly. UltraStar have come to the decision to no longer host the Genesis site, and until a time in the future when a more thorough web presence is necessary, the website will cease to exist starting on DATE.

There will be a page of links in place of this site, directing fans to a variety of other Genesis related sites. If you wish to interact with other fans, we suggest joining the Genesis Community website, at http://genesislive.ning.com/.

We thank you for your participation in this site through all the years of its existence.


If you are already on Ning, you're set to go, but if not, you can request to be a member. I'll see what I can do about creating a Livejournal group, some Facebook groups, and anything else to try to keep the fans together.

I'm not sure when the closure is set to take place, but I will update this news when I get more information.

x-posted to
phil_daily
mood:

confused



My apologies for posting twice in one night, but I do have some news today on the Rock and Roll Hall of Fame. Trey Anastasio, guitarist for the band Phish, will be inducting Genesis during next month's ceremony.

For a list of the other presenters, click here.

The start time has now been confirmed for the ceremony: March 15th at 8:30 p.m. on Fuse. Set your recorders!

Credit for the above photo goes to independent.ie.

x-posted to
phil_daily
mood:

optimistic